December 15, 2020
On December 10-11, 2020, a specialist from the Regional AIDS Center carried out preventive measures in business structures: Tauekel, Stroykombinat, Batys Su Arnasy, Kuzet Polis.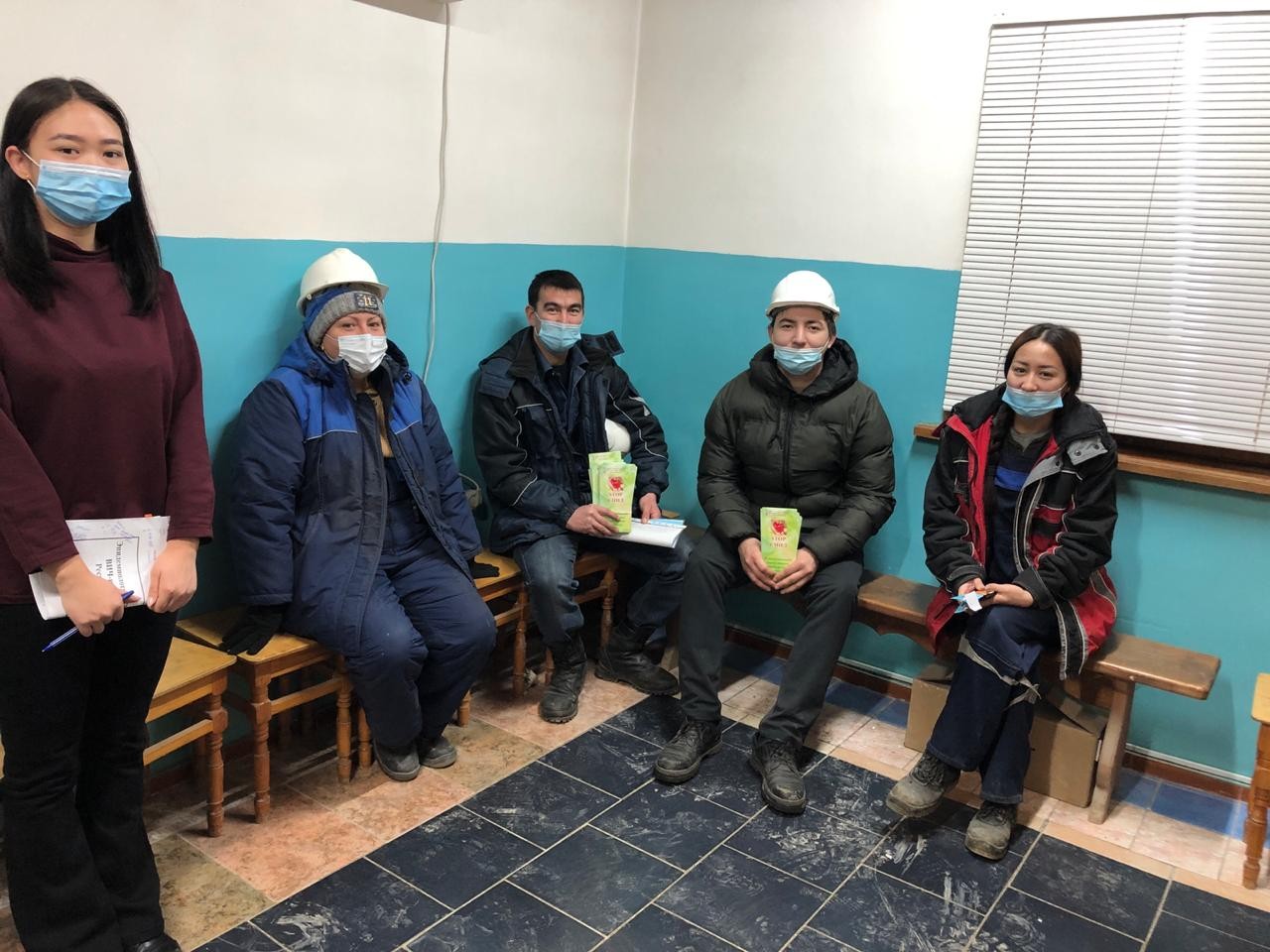 Kuanysheva, assistant epidemiologist, observing quarantine measures, informed the employees of the companies about the epidemiological situation of HIV infection, routes of transmission, and preventive measures. In structures where it was not possible to conduct an offline seminar, posters, brochures, calendars were distributed through safety instructors.
More than 100 people were involved in the event.